1964-68 Ford Mustang Fuel Injection Tank
From Tanks, Inc.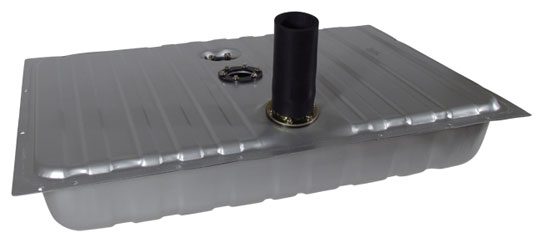 Product Details
Photos
Accessories
Product Details
Fits: 1964-68 Ford Mustang
Fits: 1967-68 Mercury Cougar
For Fuel Injection!
EFI style internal baffling with extra large 4.8 liter dual tube baffled fuel tray to prevent fuel pump starvation.
16 Gallon
32-3/4" x 24-1/2" x 7-1/2"
Designed to use our GPA In Tank Fuel Pump Module
Uses aftermarket 5 bolt hole senders. Multiple Ohm ranges available to work with factory or aftermarket gauges.
MU-T Pictured with Billet Cap and Neck
For a complete setup simply choose a GPA fuel pump and fuel sending unit.
Photos
Accessories
Here are some other items you may be interested in: