1968-69 Nova Fuel Injection Gas Tank
From Tanks, Inc.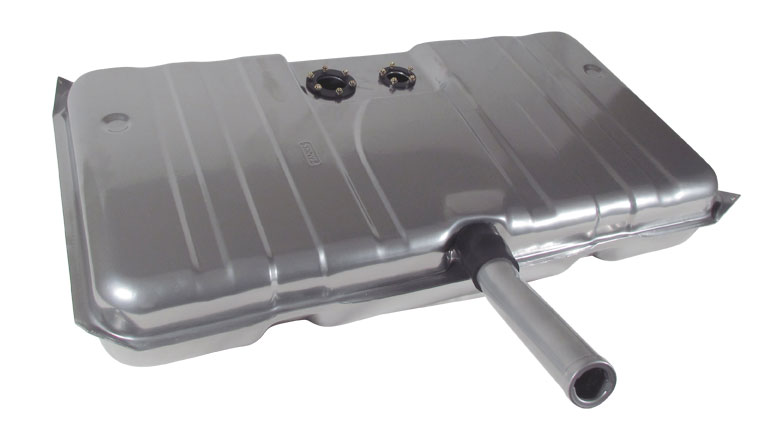 Product Details
1968-69 Chevy II and Nova EFI Gas Tank
Fuel Injection Ready!
Includes 2 piece neck design that connects with supplied 2" ID rubber hose
Utilizes our

GPA series fuel pumps

, available in sizes from 109 to 450 liters per hour.
Uses aftermarket

5-bolt senders

. Multiple Ohm ranges available to work with factory or aftermarket gauges. If using

tube sender

length is 6".
EFI style internal baffling with extra large 4.8 liter dual tube baffled fuel tray to prevent fuel pump starvation.
Perfect for your Pro-Touring, Autocross or Road Racing Ride
Fuel pump and sender are recessed in the tank for easy installation with no modification needed to your car.
Looks like an OE tank when installed.
Coated galvanized steel then Powder Coated Silver.
20 Gallon Capacity
1" Deeper than stock
Longer straps included with the tank
Size is: 38" x 19-3/8" x 8-3/8"

For a complete setup simply choose a GPA fuel pump and fuel sending unit.
Photos
Here are some other items you may be interested in: