Chevy Pickup Truck Fuel Tanks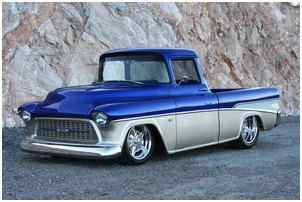 Tank's, Inc. offers gas tanks for your 1935-1981 Chevy Pickup and are avialable in Poly, Alloy coated Steel and Stainless Steel. Tank's, Inc. also sells In-Tank fuel pumps for your special project. We our proud to be chosen to be the Gas Tank used on Yogi's, Inc. 1957 CamAir shown in this photo. Call one of our sales staff for more information at 877-596-3842.


If you dont find the truck tank for your specific application check out our Universal Fuel Tank section. Tanks has a large variety of fuel tanks that work well under the bed of a pickup. Click here to see more.
Click image or text to view details